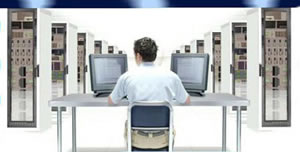 We created knowledgebase to help our clients, where are presented the general and technical information. If you do not find problem resolution in our knowledgebase, can ask to us any question and we shall try to answer operatively your question within our competence. You can contact us at any time. Our contact information is presented below.
Directory of knowledgebase - Frequently Asked Questions (FAQ)
Affiliate Program (1)
About Avangard Hosting Affiliate Program
Beginner (12)
Frequent questions asked from beginner's new to Avangard Hosting
Billing (5)
Questions about account billing, cancellations and changes
cPanel Control Panel (10)
Questions about the cPanel control panel
Domain Names (25)
Questions about domain names
Email (22)
Answers to questions regarding email setup and functions.
FrontPage (6)
Frequent questions about Microsoft Frontpage
FTP (3)
Answers to common FTP questions.
General (22)
General web hosting and support help questions
MySQL (10)
Questions and answers about MySQL
Paths (10)
Paths on the server
Pre Sales (12)
Answers to common PRE SALE questions.
Search in knowledgebase
---
For more information and support contact the appropriate department below (Preferred form of contact):
Sales department: click here

Support department: click here
Telephone, Fax, E-mail:
Sales and support department:
Telephone: + (1 516) 301 1270
Telephone: + (995) 599 50-83-75
Fax: + (1 419) 735 3767 [24 hours fax in USA]
E-mail (sales department): sales@avangardhosting.com
E-mail (support department): support@avangardhosting.com
---
Our DNS (Domain Name Server/Service):
ns11.acrobatserver.com ( IP: 64.38.53.98 )
ns12.acrobatserver.com ( IP: 64.38.53.99 )